I shoulda posted yesterday's Friday Freebie (the Shish-ka-barbie dolls, which you can win if you're a subscriber by midnight Sunday) but I forgot – darn. OK, yet *another* New Year's Resolution: start keeping a daily a "To-Do" list and follow it!!
While looking for ways to remember stuff better, I found out that Leonardo da Vinci wrote To-Do lists! And they are very cool – nothing like "post to blog" or "stop by HEB."
Nope, his were more like, "obtain a skull, to get books on anatomy bound, observe the holes in the substance of the brain, describe the tongue of the woodpecker and the jaw of a crocodile, and give the measurement of a dead man using his finger as a unit." And he illustrated his To-Do lists, meticulously and beautifully: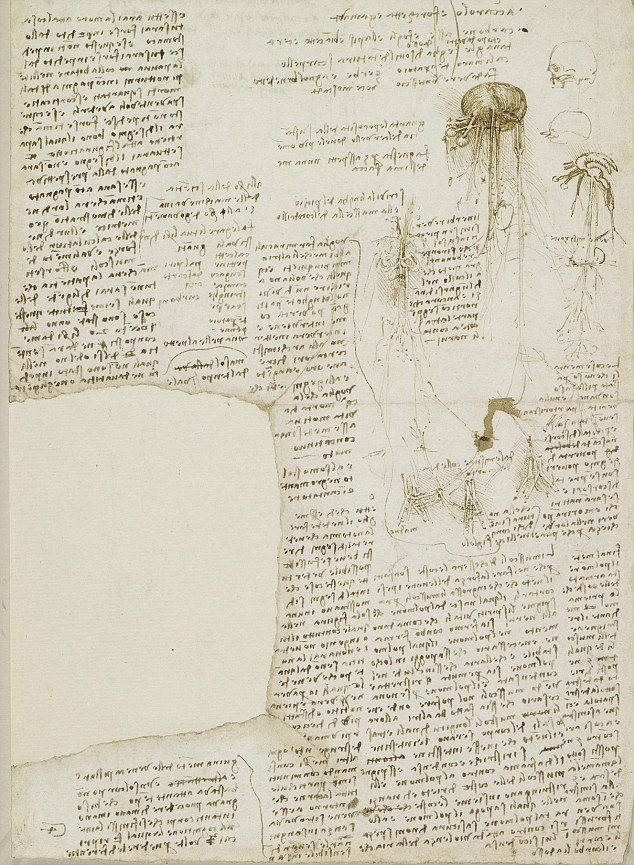 You can read more about his To-Do lists on Open Culture. I love this site – it's so worth exploring, lots of free courses and images and ideas,  but make sure you don't go down the Rabbit Hole of fascinating links and end up like I did, watching a free 1934 B Western John Wayne movie from their archives called The Lawless Frontier. (Don't click that link – you've been warned).
I'll announce the Friday Freebie winner on Monday – I'm putting it on my To-Do list.  Happy 2105, everyone!
(Note to self – rewrite resume . . . . . . . . . . .)